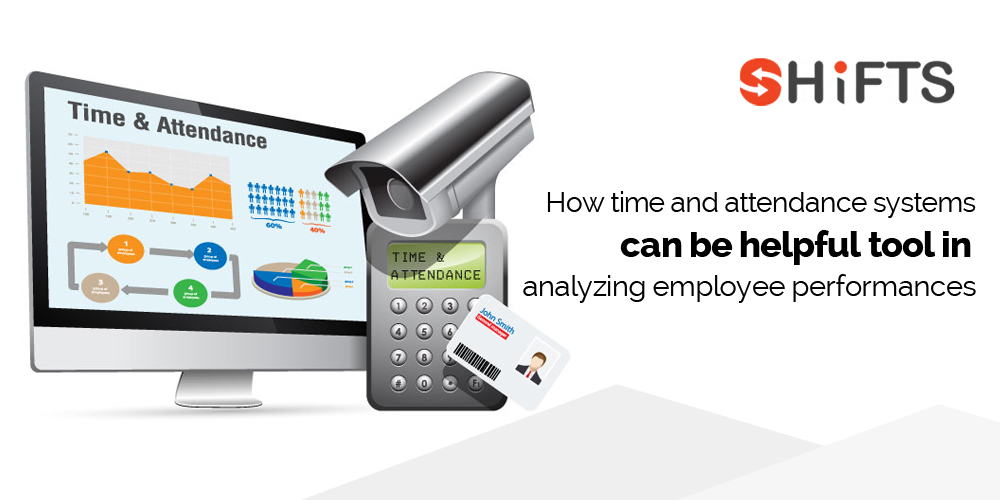 Time and attendance systems always play a pivotal role when it comes to improving the overall productivity of employees and office resources. The problem of managing employee time and attendance is reduced with a good reporting system. Having a channelized, real-time and systematic resource at disposal offers you with an accurate graphical depiction of everything related to hours worked on and time off.
Managers need to know how many working hours a specific employee devotes, how they are working and when to anticipate scheduled time off. Employers have to consider a range of standalone factors because keeping a balance on employee productivity and company profit play an important role for the overall growth of a company.
With this article, we will cover some of the most crucial things vital for time and attendance systems. It will cover the types of employee reporting system, reasons to use employee attendance reporting , information that need to be integrated into attendance system, and how the data is to be used for reporting purpose.
Types of employee reporting system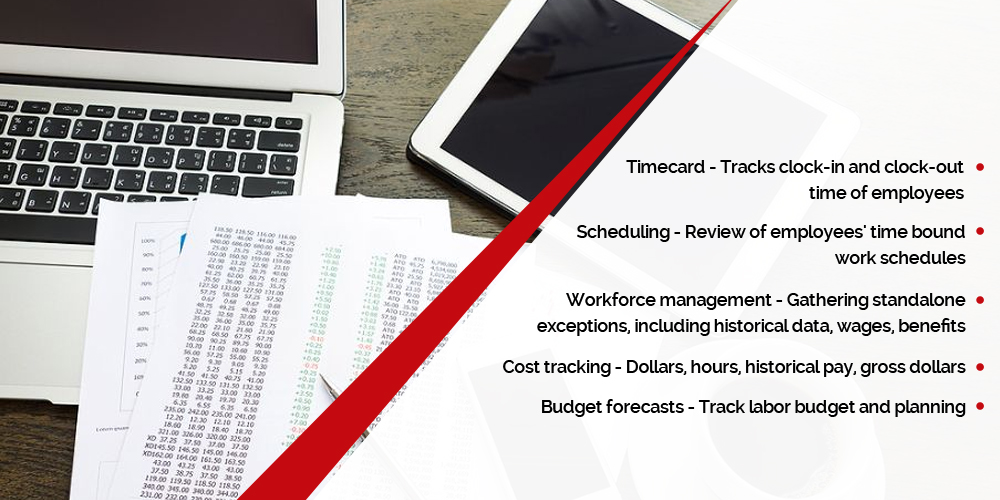 Timecard – Tracks clock-in and clock-out time of employees
Scheduling – Review of employees' time bound work schedules
Workforce management – Gathering standalone exceptions, including historical data, wages, benefits
Cost tracking – Dollars, hours, historical pay, gross dollars
Budget forecasts – Track labor budget and planning
Reasons to use employee attendance system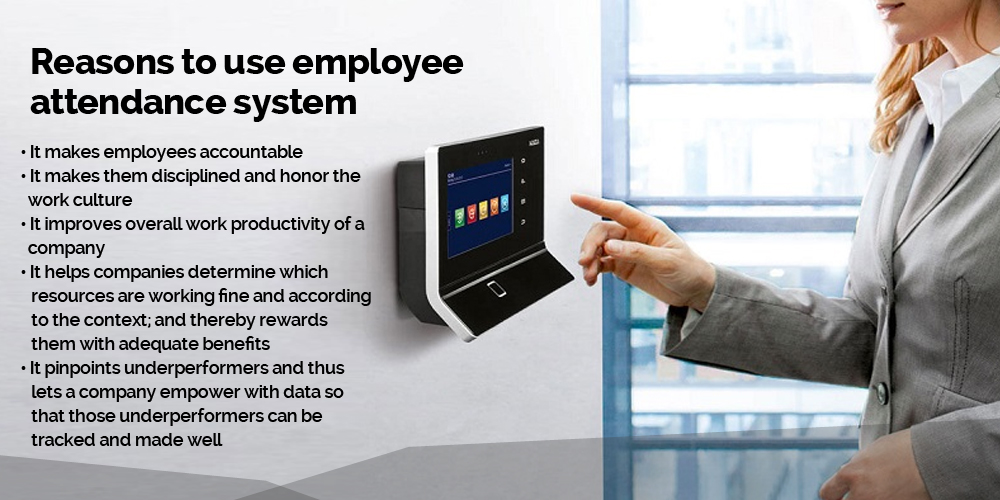 It makes employees accountable
It makes them disciplined and honor the work culture
It improves overall work productivity of a company
It helps companies determine which resources are working fine and according to the context; and thereby rewards them with adequate benefits
It pinpoints underperformers and thus lets a company empower with data so that those underperformers can be tracked and made well
Information that need to be integrated into the time and attendance system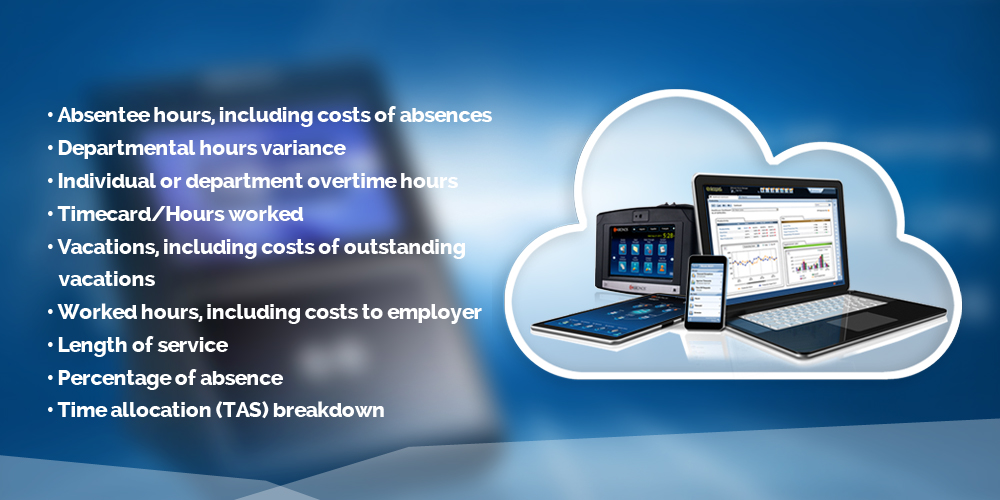 Absentee hours, including costs of absences
Departmental hours variance
Individual or department overtime hours
Timecard/Hours worked
Vacations, including costs of outstanding vacations
Worked hours, including costs to employer
Length of service
Percentage of absence
Time allocation (TAS) breakdown
These are just some of the crucial factors and deciders that need to be included into a time and attendance system.
How employee data is used for the benefits of company?
When it comes to attending the data by extracting the data for the benefit of the organization, it pays importance to pay heed to the standalone data factors. The data which are added in the database and software need be extracted using proper variety of measured details and then these details need be used with the defined benchmark of the employee performance. The entire process of data gathering from specific software varies from one source to another. That is why trust the help of an established service which you can rely to get ensured service and great work