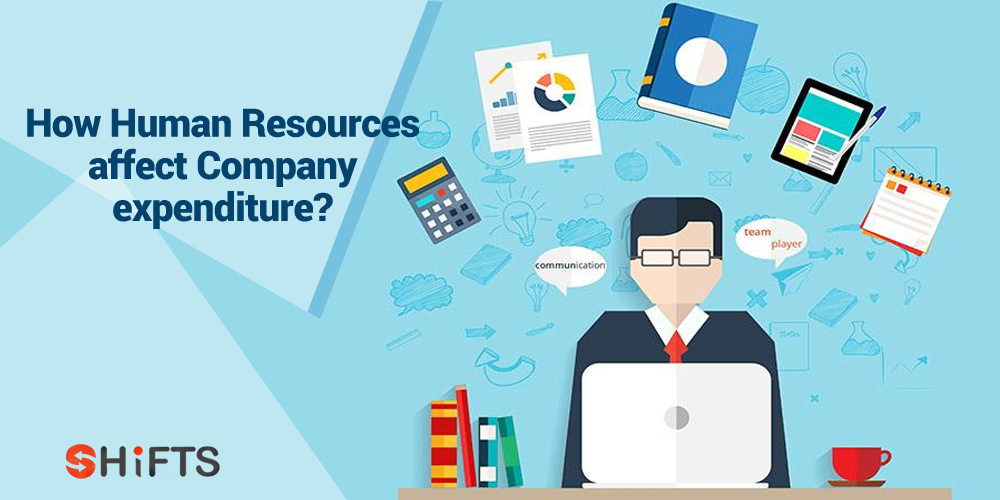 Can human resource affect your bottom line? It does and does so by huge margins. One of the underlying and perhaps often neglected, ignored fact is that many companies invest a lot specifically on their standalone HR team but when it comes to getting results, they yield nothing substantial.
Any organization would dream to have a team of expert HR professionals that can flawlessly improve its profit margins, improve the company's reputation, brings on board truly experienced and positively minded resource who can lead change, positively impact the cost of goods sold, lower the day's sales outstanding. But sadly enough in the absence of proper accountability system; and channelized mechanism; actual return out of investment made from the HR team often becomes hard to measure for some companies.
Not just the HR team, the expenses incurred in training, and guiding the company's internal and external resources (if required) means a lot of investment. On the top of that, the absence of holistic mechanism to pinpoint the actual yield from the effort make the entire process of measurement more fictional than facts.
The case of employee attendance for example can be populated with lots of flaws and errors if it is not properly automated. Optimizing human resource means learning to channelize Budget process, Positioning of empowered control process and time to time execution of Functional analysis. Allowing HR team to be more than their defined framework. Train them to be more than a transactional team. Empower them to become strategic partners on your growth story. Like that, channelize the entire growth process and learn how to effectively automate and customize the human resource process.
Tasks like HR Administration, Training and Benefits are always targets for small companies to cut costs. While it is good to consolidate, the holistic way and approach to tackle the evolving challenges is to outsource HR tasks. Most companies would often look for software programs that can help them meet the goals. This is a good option since things can be simplified in-house.
With Staff Scheduling & Workforce Management Software such as SHIFTS, you can reduce HR costs while without affecting your process.
SHIFTS is featured with Effortless Implementation & Effective Support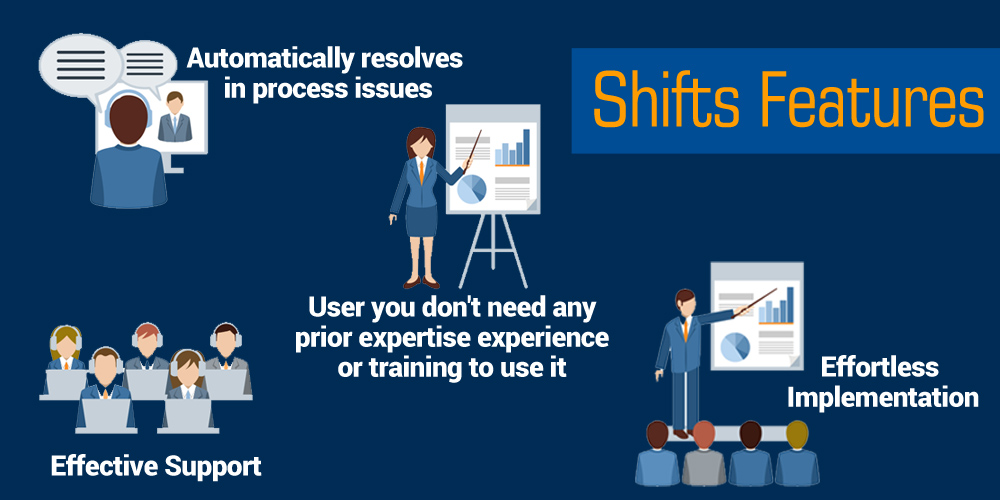 It automatically resolves in process issues and guides where your employees need to be put and when.
SHIFTS is user friendly, easy to use, which means as a user you don't need any prior expertise, experience or training to use it.
In short, using services such as SHIFTS , you can effortlessly channelize your HR process and save money!